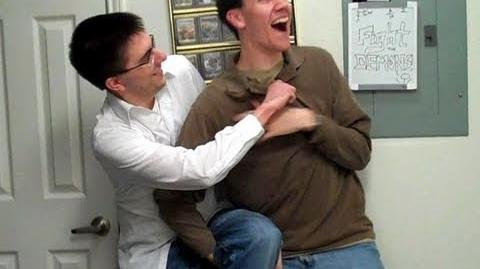 Previous Vlog (Day 491) | Next Vlog (Day 493)
Locations
Edit
With no explanation given, Alex and Stephen proceed to practice self-defense with one another. Points are given when the other man dies. Alex wins, 5-2.
Alex: "I don't think that's actually a win for me; I just killed a man!"
It actually started as a knife fight, but when Stephen got it, it turned into a gun fight.
Ad blocker interference detected!
Wikia is a free-to-use site that makes money from advertising. We have a modified experience for viewers using ad blockers

Wikia is not accessible if you've made further modifications. Remove the custom ad blocker rule(s) and the page will load as expected.