Previous Vlog (Day 1291) | Next Vlog (Day 1293)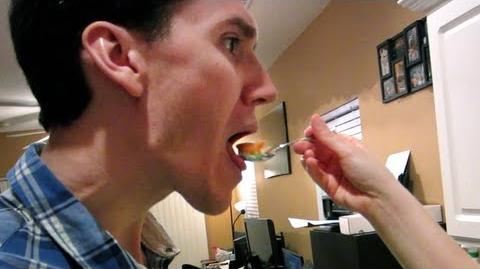 Locations
Edit
Stephen and Mal's apartment
In preparation for the 29th anniversary of Stephen's parents' wedding, they are planning on taking them to Pirate's Voyage, a new show that recently replaced Dixie Stampede.  Mal is designing a treasure map that points the way to Pirate's Voyage to include in their card.  Stephen has ordered a converter box which will boost the signal from their Sega Saturn into HD so that he can record game footage.  He mentions that he took the litterbox to the carwash earlier today to get it washed.  Photoshop crashes when Mal is working on the treasure map, and Stephen emphasizes the importance of saving consistently.
For dinner, Mal makes shrimp scampi with mushroom rice and broccoli.  It's delicious! Stephen includes the recipe in the description.
Ad blocker interference detected!
Wikia is a free-to-use site that makes money from advertising. We have a modified experience for viewers using ad blockers

Wikia is not accessible if you've made further modifications. Remove the custom ad blocker rule(s) and the page will load as expected.