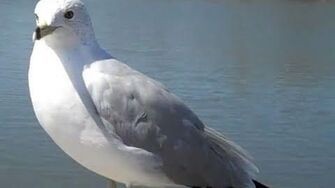 Previous Vlog (Day 477) | Next Vlog (Day 479)
Locations
Edit
Courtyard Myrtle Beach Broadway
Stephen's car
K&W Cafeteria
Broadway at the Beach
Barefoot Landing
Big E's Seafood & Barbeque
The mall
Stephen wakes up Alex by smacking him in the face multiple times with a pillow. He and his roommates eat at K & W Cafeteria for breakfast, then head to Broadway at the Beach to harass some ducks and feed some fish. They meet up with Jeremy, Sydney, and Shawn and make their way to Barefoot Landing. Jeremy tests the myth that eating Pop Rocks and drinking soda at the same time will make your stomach explode (spoiler alert: it doesn't).
Dinner is at Big E's where they eat a bunch of seafood-related items. They drive over to the mall right before closing time, and get some free pretzels from Auntie Anne's as they pass by. They decide to take a dip in the pool, but not before Alex tries to sleep in between his bed and the wall.
Ad blocker interference detected!
Wikia is a free-to-use site that makes money from advertising. We have a modified experience for viewers using ad blockers

Wikia is not accessible if you've made further modifications. Remove the custom ad blocker rule(s) and the page will load as expected.