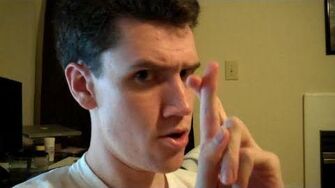 Previous Vlog (Day 713) | Next Vlog (Day 715)
Locations
Edit
Stephen and Mal's apartment
Stephen is really, really excited for The Elder Scrolls V: Skyrim, and today he can pre-load the game on his computer. He asks whether the viewers are as excited about the game as he is. He announces that he will be starting a Let's Play of the game the day of the release.
At the time of this writing, The Elder Scrolls V: Skyrim is the longest-running series on StephenPlays, with 283 episodes spanning nearly two years.
Ad blocker interference detected!
Wikia is a free-to-use site that makes money from advertising. We have a modified experience for viewers using ad blockers

Wikia is not accessible if you've made further modifications. Remove the custom ad blocker rule(s) and the page will load as expected.