Previous Vlog (Day 2581)
 | 
Next Vlog (Day 2583)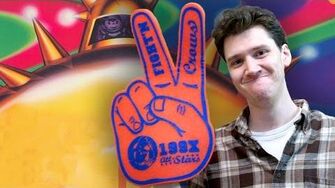 Locations
Edit
Stephen explains that many months ago, Fangamer opened a Kickstarter to fund a Fangamer version of the Earthbound player's guide. Stephen backed the Kickstarter at such a high level that he got the handbook and a lot of other goodies! Because of this, Stephen unboxes the hand book today.
Ad blocker interference detected!
Wikia is a free-to-use site that makes money from advertising. We have a modified experience for viewers using ad blockers

Wikia is not accessible if you've made further modifications. Remove the custom ad blocker rule(s) and the page will load as expected.