Previous Vlog (Day 1442) | Next Vlog (Day 1444)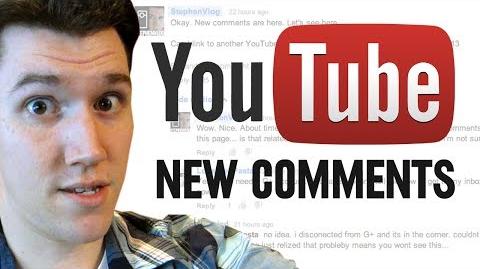 Locations
Edit
Stephen and Mal's apartment
Stephen says that this vlog was recorded on November 7th, since he tried to film a vlog the day before, but there was a lot more that he needed to say.  He uses this day to explain YouTube's new comment system, where commenting requires users to have a Google+ account.  He goes through the pros and cons of the new system: links, formatting, moderation, Google+ integration, comment sorting, etc.  On the whole, Stephen says that the change is a good thing, barring the initial change and glitches that accompany such a change.
Ad blocker interference detected!
Wikia is a free-to-use site that makes money from advertising. We have a modified experience for viewers using ad blockers

Wikia is not accessible if you've made further modifications. Remove the custom ad blocker rule(s) and the page will load as expected.