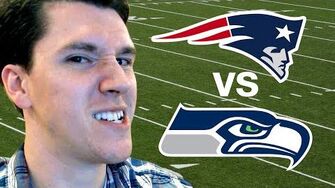 Previous Vlog (Day 1893) | Next Vlog (Day 1895)
Locations
Edit
Stephen and Mal's apartment
Stephen and Mal prepare for a Super Bowl party by making some cupcakes. Stephen continues his annual tradition of betting on the Super Bowl with Alex, but he changes up his strategy a bit this time since Alex has won each year. Stephen decides that he will pick his team first this year in an attempt to thwart Alex's win streak, so he chooses the Seattle Seahawks.
Ad blocker interference detected!
Wikia is a free-to-use site that makes money from advertising. We have a modified experience for viewers using ad blockers

Wikia is not accessible if you've made further modifications. Remove the custom ad blocker rule(s) and the page will load as expected.