Previous Vlog (Day 1580) | Next Vlog (Day 1582)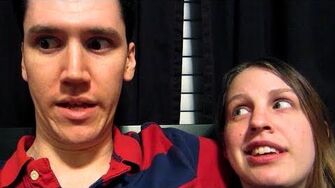 Locations
Edit
Stephen and Mal's apartment
Firehouse Subs
Stephen starts off with how he's had a productive day and ate lunch at Firehouse Subs with his parents. He then shows potato and leek soup which Mal had just made, though she had originally planned to make it for St. Patrick's Day as it's an Irish dish. He next mentions that Mallory had gone to a new optometrist and recieved new contact lenses, and that he hasn't been to the optometrist in about 3 years, to which Mal replies that she will be making him an appointment.
Stephen: "Your fingernails have always been great."
Ad blocker interference detected!
Wikia is a free-to-use site that makes money from advertising. We have a modified experience for viewers using ad blockers

Wikia is not accessible if you've made further modifications. Remove the custom ad blocker rule(s) and the page will load as expected.