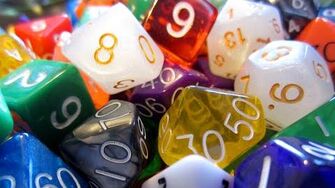 Previous Vlog (Day 1751) | Next Vlog (Day 1753)
Locations
Edit
Stephen and Mal's apartment
Stephen might be coming down with something, so he might make a trip to the doctor tomorrow. Meanwhile, Mal makes a strawberry angel food cake on a whim.
Stephen talks about his recent purchase of dice from Wiz Dice for his and his friends' upcoming game of Pathfinder. After laying them out, he discovers that he has 14 complete sets of good-quality polyhedral dice. He highly recommends the product for people in the market for dice.
Ad blocker interference detected!
Wikia is a free-to-use site that makes money from advertising. We have a modified experience for viewers using ad blockers

Wikia is not accessible if you've made further modifications. Remove the custom ad blocker rule(s) and the page will load as expected.