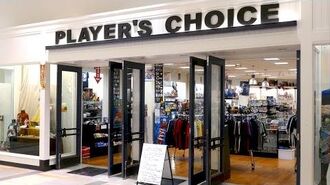 Previous Vlog (Day 2631) | Next Vlog (Day 2633)
Locations
Edit
FedEx carpark
Mall carpark
Player's Choice
Stephen and Mal's house
Stephen and Mal start off the vlog at the FedEx carpark after sending off Mal's Firewatch painting. They then go to Chick-Fil-A for lunch, and also go to Player's Choice to trade in some stuff. Stephen also mentions that he helped Roland with something at the store.
Back at the house, Dan and Lindsey have come over for dinner, to help finish up the leftover meatballs from their Super Bowl party. Stephen then talks about how difficult it is keep the cats off the kitchen table, because they didn't have one at their apartment and so never learnt to not jump up on it.
At the end of the day, Stephen reports that his leg was feeling a lot better, and that he would make an even more conscious effort to get up occasionally while he is working.
Ad blocker interference detected!
Wikia is a free-to-use site that makes money from advertising. We have a modified experience for viewers using ad blockers

Wikia is not accessible if you've made further modifications. Remove the custom ad blocker rule(s) and the page will load as expected.