Previous Vlog (Day 1360) | Next Vlog (Day 1362)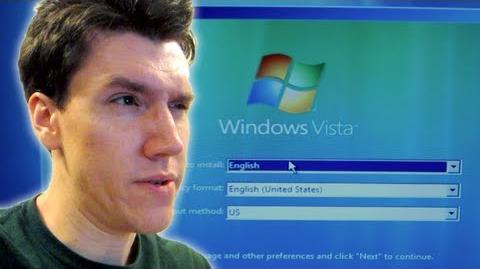 Locations
Edit
Stephen and Mal's apartment
Stephen is installing Windows on his and Mal's computers.  Unfortunately, since they own Hackintoshes, they can't run Bootcamp, and the OS has to be installed on a separate hard drive.  Fortunately, the installation is successful!  He also loads up Steam, and downloads Grand Theft Auto: Liberty City Stories in preparation for game night.
Stephen: "I think I've only ever used Internet Explorer to download Google Chrome."
Ad blocker interference detected!
Wikia is a free-to-use site that makes money from advertising. We have a modified experience for viewers using ad blockers

Wikia is not accessible if you've made further modifications. Remove the custom ad blocker rule(s) and the page will load as expected.