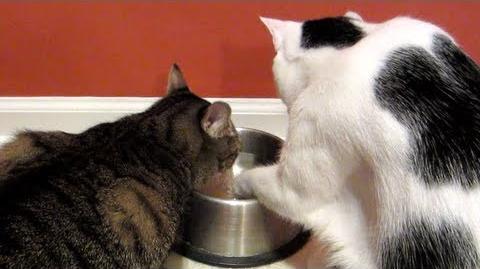 Previous Video (Bug Eating 2) | Next Video (Billions of Crinkle)
Sagan and Kepler have odd drinking habits.  Kepler drinks by dipping his paw into the dish and licking it, while Sagan appears to slurp his water out of the dish.  Sagan eventually leaves and nuzzles up to the edge of the camera.
Ad blocker interference detected!
Wikia is a free-to-use site that makes money from advertising. We have a modified experience for viewers using ad blockers

Wikia is not accessible if you've made further modifications. Remove the custom ad blocker rule(s) and the page will load as expected.