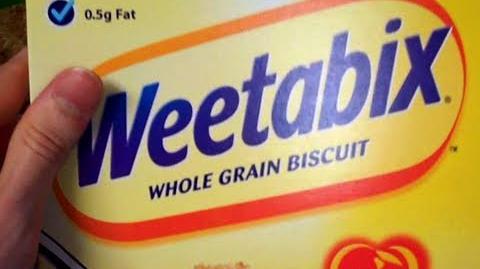 Previous Vlog (Day 520) | Next Vlog (Day 522)
SCARIEST MOMENT OF MY LIFE (Day 521 BONUS)
Locations
Edit
Stephen's Dorm at SCAD
Walmart
This day is possibly one of the craziest days in StephenVlog history. Featuring wrinkled laundry, a Walmart shopping extravaganza, and fun times with Alex, Weetabix, and the piano! Also, remember those times that Stephen tried to scare the crap out of Alex? Well, Alex decides to get back at him and...well...this happens.
Stephen mentions the Royal Wedding that took place in London in the U.K., and he makes it a discussion in the comments since despite having not seeing it himself, he knows some viewers watched it.
This isn't the only time Alex plays the piano on the vlog, since he also played it on day 295.
In the bonus video for the day, Alex gets payback at Stephen for all those times he tried to scare the crap out of him, such as Day 416, and Day 504.
The end clip of Alex playing (and singing) "Stand By Me" on the piano is a fan favorite moment in the Second Fan Favorite Moments video.
Stephen:"I do like funky hats, so maybe I missed out on something."
Alex: "You slice up a banana and you put it in, and it tastes good."

Stephen: "If they don't kill you!"
Ad blocker interference detected!
Wikia is a free-to-use site that makes money from advertising. We have a modified experience for viewers using ad blockers

Wikia is not accessible if you've made further modifications. Remove the custom ad blocker rule(s) and the page will load as expected.