Previous Vlog (Day 1382) | Next Vlog (Day 1384)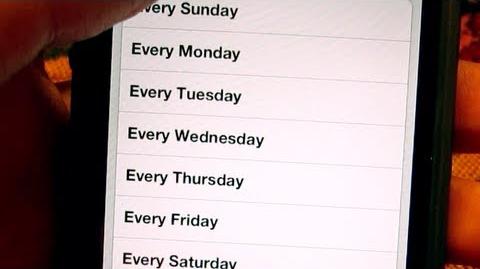 Locations
Edit
The vlog starts off at Stephen's parents' house.  Sadly, the majority of their tomatoes have been eaten up by caterpillars.  Today, Stephen and Mal were planning on going to Myrtle Beach's annual garage sale, but they got up too late to go: Stephen had an alarm on his phone set to go off on weekdays, but today is a Saturday. Now, Stephen has removed that option so his alarm will go off regardless of the day.  He and Mal head back home to try a Minecraft custom map (he records this and the final product ends up on the vlog channel).
Ad blocker interference detected!
Wikia is a free-to-use site that makes money from advertising. We have a modified experience for viewers using ad blockers

Wikia is not accessible if you've made further modifications. Remove the custom ad blocker rule(s) and the page will load as expected.