Previous Vlog (Day 1303) | Next Vlog (Day 1305)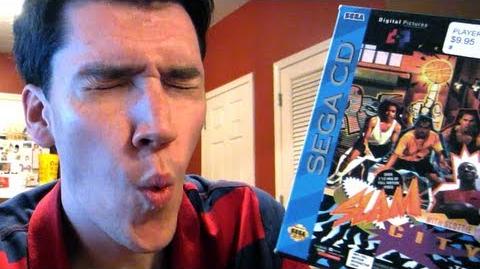 Members of Stephen's family
Locations
Edit
Stephen and Mal's apartment
Stephen meets up with his extended family for dinner, and many of them appear on the vlog for the first time.  He says that seeing his family is a treat, since they don't meet up all that often.
He and Mal also stopped by Player's Choice before dinner, and picked up a few things: Triple Score (GEN), a Sega Saturn controller, Command & Conquer (N64), and an extra copy of Slam City for the Sega CD (their first copy is for the Sega CD 32X, which has a very convoluted setup). Stephen wonders why the 32X version exists, since the the two are identical.
Ad blocker interference detected!
Wikia is a free-to-use site that makes money from advertising. We have a modified experience for viewers using ad blockers

Wikia is not accessible if you've made further modifications. Remove the custom ad blocker rule(s) and the page will load as expected.