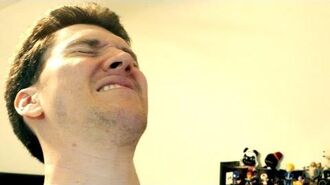 Previous Vlog (Day 2645) | Next Vlog (Day 2647)
Locations
Edit
Stephen hasn't gone to bed, but he has gotten a haircut. He gives an update on where he is on the Let's Play stuff, and his plan to work on Fan Favorites after he's done with that. However, he says he is going to take a nap after this, and then keep working.
Ad blocker interference detected!
Wikia is a free-to-use site that makes money from advertising. We have a modified experience for viewers using ad blockers

Wikia is not accessible if you've made further modifications. Remove the custom ad blocker rule(s) and the page will load as expected.