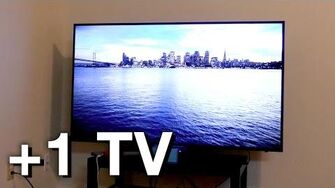 Previous Vlog (Day 2561) | Next Vlog (Day 2563)
Locations
Edit
Georg house
Stephen and Mal's house
It's turkey chowder day (a.k.a. the day after the day after leftover turkey day).
Stephen and Mal also pick up a new Samsung 4K TV! Stephen was just passing through Walmart and found the television for a very reasonable price. It turns out, he also recently received back his damage deposit from the apartment, meaning that the deposit effectively paid for the TV.
Ad blocker interference detected!
Wikia is a free-to-use site that makes money from advertising. We have a modified experience for viewers using ad blockers

Wikia is not accessible if you've made further modifications. Remove the custom ad blocker rule(s) and the page will load as expected.