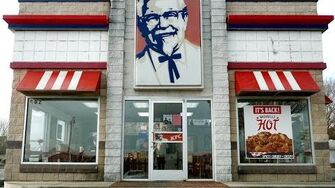 Previous Vlog (Day 2608) | THERE WE GO POWER TOOLS (Day 2610 - 1/16/17)
KFC
Stephen and Mal's House
Stephen, Mal, and their friends go out grocery shopping but stop at KFC for lunch. Stephen continued with the food reviews at this meal. From Lunch to Dinner, Mal is cooking pizza in a Cast Iron Skillet. The last thing Stephen talks about the process of transferring video between computers.
Ad blocker interference detected!
Wikia is a free-to-use site that makes money from advertising. We have a modified experience for viewers using ad blockers

Wikia is not accessible if you've made further modifications. Remove the custom ad blocker rule(s) and the page will load as expected.