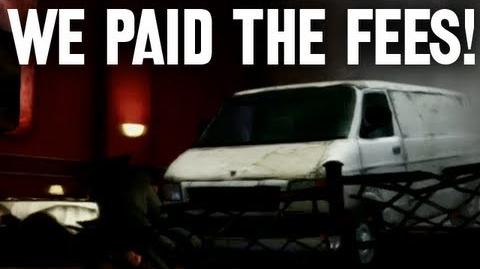 Previous Memorable Moment | Next Memorable Moment
Vinnie is attacked by the people from Gold's Gym because he hasn't been to their gym in weeks... Or at least that's what Stephen thinks.
This is an excerpt from the Demo Fridays episode of The Darkness II.
Starting with this video, a new Memorable Moments video would occur every day during the month of May.
Ad blocker interference detected!
Wikia is a free-to-use site that makes money from advertising. We have a modified experience for viewers using ad blockers

Wikia is not accessible if you've made further modifications. Remove the custom ad blocker rule(s) and the page will load as expected.