Previous Vlog (Day 1374) | Next Vlog (Day 1376)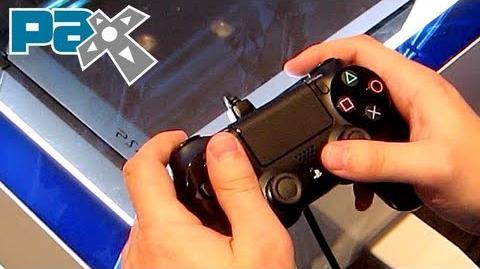 Locations
Edit
Seattle, WA

The Red Lion Hotel
Specialty's Cafe and Bakery
Washington State Convention Centre (PAX Prime venue)
Serious Pie
Taylor has successfully joined the group!  Stephen, Mal, Alex, Dan, Hayley, and Taylor get lunch at a nearby cafe, and Thomas drops by to see them.  They wander around the expo hall and take in all the sights and sounds.  Stephen and co. try out the Xbox One and the PS4, mostly for the controllers.  On the way, they meet up with some fans and experience all sorts of video game-related goodness (and Mal gets a pinwheel for her hair).  They have dinner at Serious Pie, and then Stephen and Mal head to a Runaway Guys tournament.  Patrick joins up with them back at the hotel room.  Jeff discovers that Stephen's camera has a custom white balance option for video, something that Stephen has not known about despite the fact that he bought the camera 475 days earlier.  Hayley steals the camera and gives a tour of the hotel hallway.  The vlog ends with an image being conveniently censored out by a panda.
Stephen: "Don't even bother looking over there because all you're gonna see is a panda."
Ad blocker interference detected!
Wikia is a free-to-use site that makes money from advertising. We have a modified experience for viewers using ad blockers

Wikia is not accessible if you've made further modifications. Remove the custom ad blocker rule(s) and the page will load as expected.