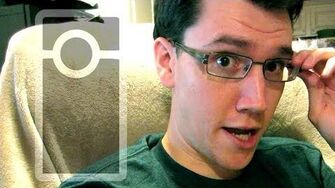 Previous Vlog (Day 1627) | Next Vlog (Day 1629)
Locations
Edit
Stephen and Mal's apartment
Stephen talks about the reason why numerous Vlogs from 2010 are now missing. He says that they will be re uploaded eventually and to "not freak out" when seeing Vlogs from 4 years ago appearing in the subscription box.
StephenCraft helped find which videos had potential copyright infringements.
Ad blocker interference detected!
Wikia is a free-to-use site that makes money from advertising. We have a modified experience for viewers using ad blockers

Wikia is not accessible if you've made further modifications. Remove the custom ad blocker rule(s) and the page will load as expected.