Uncharted 2: Among Thieves is Stephen Georg's 28th Let's Play. It debuted on April 25th, 2013 and ended on June 24th, 2013. It is the sequel to Uncharted: Drake's Fortune, which Stephen had also done a Let's Play of previously.
Since finishing Uncharted 2, Stephen has gone on to finish Uncharted 3: Drake's Deception, Uncharted 4: A Thief's End, and had added Uncharted 4 DLC: The Lost Legacy to his Future LP Considerations list.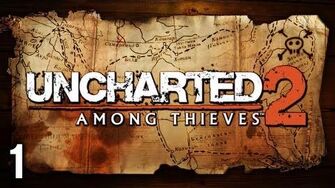 Ad blocker interference detected!
Wikia is a free-to-use site that makes money from advertising. We have a modified experience for viewers using ad blockers

Wikia is not accessible if you've made further modifications. Remove the custom ad blocker rule(s) and the page will load as expected.