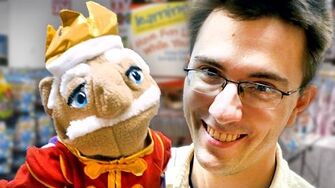 Previous Vlog (Day 2590) | Next Vlog (Day 2592)
Myrtle Beach Mall
As Seen On TV Store
Stephen and Mal's House
Hayley and Mallory are shopping, so Stephen and Alex decide to look around while waiting on the girls. Stephen and Alex find some pretty great products at the As Seen On TV store. Back at home, Stephen and the rest of the group record the first session of Super Mario 3D World. 
Ad blocker interference detected!
Wikia is a free-to-use site that makes money from advertising. We have a modified experience for viewers using ad blockers

Wikia is not accessible if you've made further modifications. Remove the custom ad blocker rule(s) and the page will load as expected.