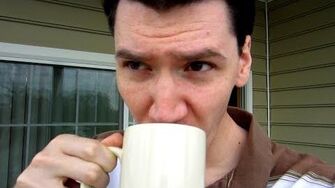 Previous Vlog (Day 1602) | Next Vlog (Day 1604)
Locations
Edit
Stephen and Mal's apartment
Costco
Stephen starts out the day with some Tim Horton's coffee given to him by a fan. He shows off some games he also got from fans: Dragon Ball Z: Legendary Super Warriors (GBC), Fighter Destiny 2 (N64), BattleTanx (N64), Stunt Racer 64 (N64), LEGO Harry Potter: Years 1-4 (Wii), and Kingdom Hearts Re: Chain of Memories (PS2).
Today is a bit of a relaxation day for himself and Mal: they both slept over 12 hours. To prepare the week's Food, Bro, they head to Costco and pick up some hot dogs while there.
Ad blocker interference detected!
Wikia is a free-to-use site that makes money from advertising. We have a modified experience for viewers using ad blockers

Wikia is not accessible if you've made further modifications. Remove the custom ad blocker rule(s) and the page will load as expected.