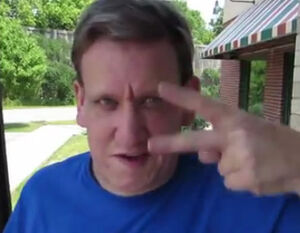 Tim (a.k.a. NintendoCapriSun) is a friend of Stephen's and a fellow Let's Player. The two met on Day 953. 
He is also one of the three core members of the collaborative channel, The Runaway Guys along with Jon and Emile. Stephen and Mal have been part of three of their Tournaments: Super Smash Bros. (N64), Mario Kart Double Dash!! (GCN) and Bomberman Live: Battlefest (Xbox Live Arcade).
Ad blocker interference detected!
Wikia is a free-to-use site that makes money from advertising. We have a modified experience for viewers using ad blockers

Wikia is not accessible if you've made further modifications. Remove the custom ad blocker rule(s) and the page will load as expected.