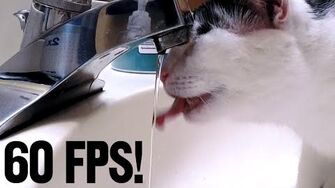 Previous Vlog (Day 1799) | Next Vlog (Day 1801)
Locations
Edit
Stephen and Mal's apartment
Stephen decides to film this Vlog with the GoPro... in 60 frames per second! As of October 29th, 2014, YouTube supports videos uploaded in 60FPS. Stephen announces that he has re-processed most of the videos on StephenPlays, meaning that many series are now available in beautiful 60FPS, including Donkey Kong Country, Mother, and Mario Kart.
He asks the viewers what their opinions are on this new feature on YouTube and the impact it may have on gaming culture as a whole.
Ad blocker interference detected!
Wikia is a free-to-use site that makes money from advertising. We have a modified experience for viewers using ad blockers

Wikia is not accessible if you've made further modifications. Remove the custom ad blocker rule(s) and the page will load as expected.