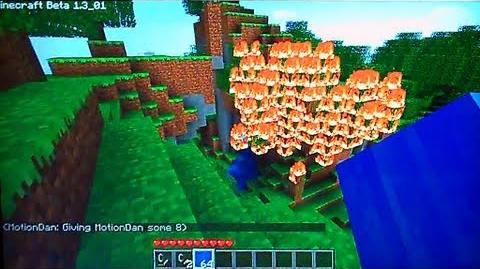 Previous Vlog (Day 466) | Next Vlog (Day 468)
Locations
Edit
The episode begins with an impromptu 'battle' between two bags of cereal, seemingly orchestrated by Alex. Meanwhile, Dan has set an entire forest on fire in their Minecraft server in order to clear a 'few' trees. Hilarity ensues as Dan attempts to flood the land in order to stop the fire, much to Stephen and Alex's chagrin, finally stopping the fire with a cobblestone wall.
Alex: "Have you ever seen them Smokey Bear commercials?"

Dan: "Have you ever seen that..."
Alex: "...No, I haven't!"
Alex: "You gotta destroy the tree faster, just set it on fire!"
Ad blocker interference detected!
Wikia is a free-to-use site that makes money from advertising. We have a modified experience for viewers using ad blockers

Wikia is not accessible if you've made further modifications. Remove the custom ad blocker rule(s) and the page will load as expected.