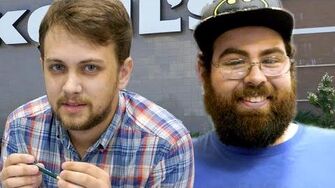 Previous Vlog (Day 2444) | Next Vlog (Day 2446)
Locations
Edit
Library
Kohl's
Sonic
Myrtle Beach Mall
Stephen and Mal's apartment
Mal and Lindsey go out on the town for shopping, shopping, and more shopping. They visit Thomas at the library to get Lindsey at library card, and stop by Player's Choice where they meet Roland.
Stephen spends the day working (snoooooooze), and the gang ends the day with very messy enchiladas.
Ad blocker interference detected!
Wikia is a free-to-use site that makes money from advertising. We have a modified experience for viewers using ad blockers

Wikia is not accessible if you've made further modifications. Remove the custom ad blocker rule(s) and the page will load as expected.