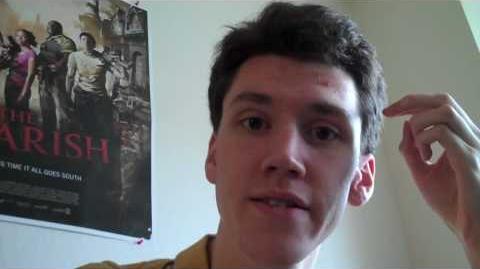 Previous Vlog (Day 69) | Next Vlog (Day 71)
Locations
Edit
The dorm at SCAD
The library at SCAD
Alex tells us how Game Jam went (sort of), Stephen bids on a piece of EarthBound memorabilia, Stephen and Dan talk about pizza, Dan thinks there's a a link in the sidebar (unfortunately, there wasn't), an early Valentine from Stephen's grandma arrives, and Stephen works on the proposal for his group's documentary project.
The title of the vlog comes from the fact that Dan say's "links in the sidebar" but there was no link in the sidebar.
Links in the sidebar are referenced in later vlogs, even after YouTube goes through several formatting changes and no longer has a sidebar.
Ad blocker interference detected!
Wikia is a free-to-use site that makes money from advertising. We have a modified experience for viewers using ad blockers

Wikia is not accessible if you've made further modifications. Remove the custom ad blocker rule(s) and the page will load as expected.