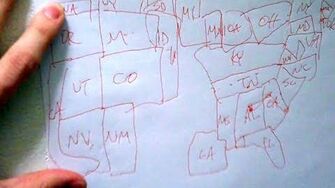 Previous Vlog (Day 509) | Next Vlog (Day 510)
Locations
Edit
Alex attempts to draw a map of the USA (and other bits of the globe) from memory, with the help of Ian, Stephen, and Dan. He was initially trying to show where he thought Arkansas was in relation to Tennessee.
Ad blocker interference detected!
Wikia is a free-to-use site that makes money from advertising. We have a modified experience for viewers using ad blockers

Wikia is not accessible if you've made further modifications. Remove the custom ad blocker rule(s) and the page will load as expected.