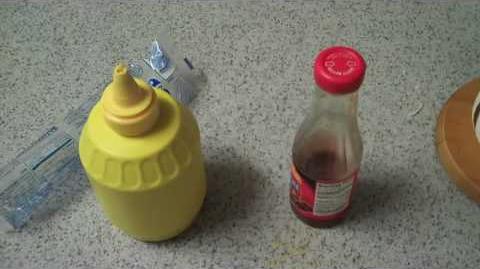 Previous Vlog (Day 131) | Next Vlog (Day 133)
Locations
Edit
The fridge says to "eat a duck soon", so Stephen says that to Dan, tries to say that to Alex, and then Alex and Dan eat corn dogs. Dan makes an unused recommendation for the Vlog day's title, "I Don't Know What To Call It" and then Alex puts some condiments on his corn dog.
This is one of the many times that Alex has jokingly imitated Stephen's Vlog by asking the audience arbitrary questions.
Ad blocker interference detected!
Wikia is a free-to-use site that makes money from advertising. We have a modified experience for viewers using ad blockers

Wikia is not accessible if you've made further modifications. Remove the custom ad blocker rule(s) and the page will load as expected.