The Sims is Stephen's forty-first Let's Play. It officially started on September 11th, 2014 and is currently in progress. Before the first episode he posted a video for character suggestions and had the viewers decide what happens each episode. He is using the Sims 3 for this "playthrough" and if things go well it he may revisit it with the Sims 4. This series could also be called "A Deranged Audience Plays The Sims."
On both the ninth episode of the LP and on Day 1757 of the vlog, Stephen announced that this LP would be shelved despite overwhelming success, but plans on resuming the LP if and when EA releases a compilation of every Sims expansion pack in the game.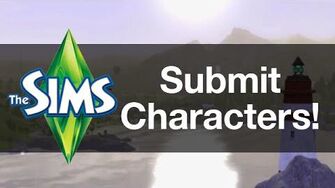 Ad blocker interference detected!
Wikia is a free-to-use site that makes money from advertising. We have a modified experience for viewers using ad blockers

Wikia is not accessible if you've made further modifications. Remove the custom ad blocker rule(s) and the page will load as expected.