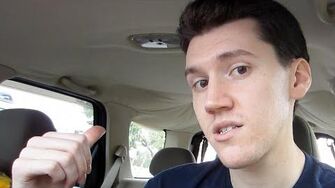 Previous Vlog (Day 2167) | Next Vlog (Day 2169)
Locations
Edit
Stephen and Mal's apartment
Stephen picks up some Sega CD 32X equipment from Player's Choice to prepare for Extra Life 2015.
In other news, Chulip is still incredibly frustrating. Stephen and Mal were anxiously on the verge of having to restart the entire game, but learned at the last minute that everything was fine.
Ad blocker interference detected!
Wikia is a free-to-use site that makes money from advertising. We have a modified experience for viewers using ad blockers

Wikia is not accessible if you've made further modifications. Remove the custom ad blocker rule(s) and the page will load as expected.