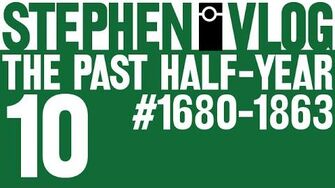 Previous Vlog (Day 1863) | Next Vlog (Day 1864)
The Past Half-Year 9 (Day 1703 - 7/24/14) | The Past Half-Year 11
Various other people (and cats)
Locations
Edit
Stephen and Mal's apartment
Various locations
Stephen presents the past half-year of the vlog! Come along for the ride!
Also, RIP 2014 (2014-2014).
Ad blocker interference detected!
Wikia is a free-to-use site that makes money from advertising. We have a modified experience for viewers using ad blockers

Wikia is not accessible if you've made further modifications. Remove the custom ad blocker rule(s) and the page will load as expected.