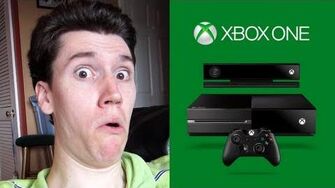 Previous Vlog (Day 1273) | Next Vlog (Day 1275)
Locations
Edit
Stephen and Mal's apartment
Snooky's
The Warp Zone
Stephen and Mal have lunch with longtime viewer Chelsea and her partner, Ryan. They stop by the new arcade at the mall, and Stephen decides to pick up a bunch of Sega CD games.
Finally, Stephen gives his thoughts on the newly announced Xbox One. On the whole, he thinks that the console will be good and many of the concerns people have will be addressed.
Ad blocker interference detected!
Wikia is a free-to-use site that makes money from advertising. We have a modified experience for viewers using ad blockers

Wikia is not accessible if you've made further modifications. Remove the custom ad blocker rule(s) and the page will load as expected.