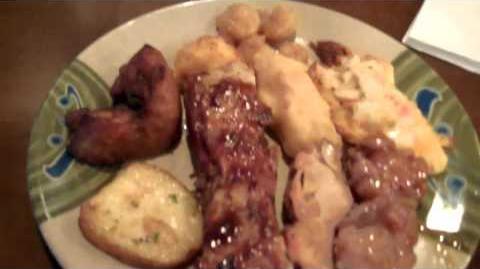 Previous Vlog (Day 897) | Next Vlog (Day 899)
Locations
Edit
Stephen's Apartment
Stephen's car
The Jasmine Buffet, formerly The Splendid China Buffet
Mallory and Stephen go to the Jasmine Buffet because one of Mallory's clients told her that he really wanted her to treat herself with the payment. They mention that the Jasmine Buffet no longer looks scary, because it looked old and abandoned when it was The Splendid China Buffet. Stephen says the restaurant is average and he would give it an overall 4 out of 7. Stephen finally receives the album It's Fun To Steal by Mono Puff that he ordered on Amazon Haul (Day 874).
Stephen ate at Yafood on Day 641, which he said was below average.
Ad blocker interference detected!
Wikia is a free-to-use site that makes money from advertising. We have a modified experience for viewers using ad blockers

Wikia is not accessible if you've made further modifications. Remove the custom ad blocker rule(s) and the page will load as expected.