The Elder Scrolls V: Skyrim is a blind Let's Play by Stephen Georg, and the eleventh one he has done. It debuted on November 11th, 2011 and ended on May 22, 2014. It is currently the longest LP on StephenPlays, surpassing Minecraft, which had a total of 100 episodes. As of November 11th, 2012, this Let's Play has lasted one year long. He originally planned it to end by episode 250, but ended at episode 283. It is also one of the Let's Plays which is recorded one episode at a time, allowing the viewers to contribute information and tips for upcoming episodes. He plays as an Argonian named Argyl. The episodes were typically about 20 minutes long until eventually switching to 30 minute format.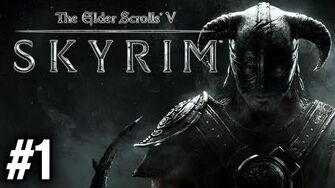 Ad blocker interference detected!
Wikia is a free-to-use site that makes money from advertising. We have a modified experience for viewers using ad blockers

Wikia is not accessible if you've made further modifications. Remove the custom ad blocker rule(s) and the page will load as expected.