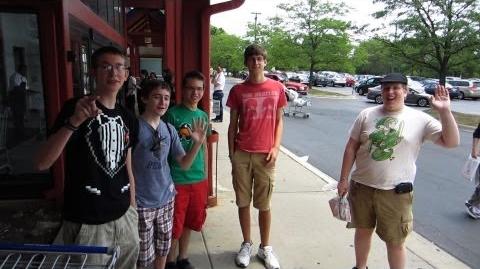 Previous Vlog (Day 941) | Next Vlog (Day 943)
David
Robert
Drew
Griffin
Ethan
Dan (Ryan's grandfather)
Locations
Edit
Stephen's car
Mitsuwa Marketplace
Ryan's grandparents' house
Ryans' car
Subway
Mark's house
Stephen and Mallory go to Mitsuwa Marketplace in Arlington Heights, Illinois where they meet with David, Robert, Drew, Griffin, and Ethan. Then, Stephen and Mallory meet with Mallory's cousin Ryan and eat at Subway. They end the day in Wisconsin at Mallory's father's house.
Stephen opened Ryan's letter on Day 441.
Ad blocker interference detected!
Wikia is a free-to-use site that makes money from advertising. We have a modified experience for viewers using ad blockers

Wikia is not accessible if you've made further modifications. Remove the custom ad blocker rule(s) and the page will load as expected.