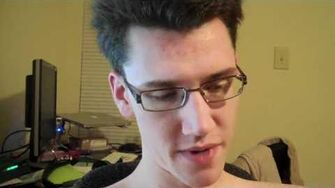 Previous Vlog (Day 627) | Next Vlog (Day 629)
Locations
Edit
Stephen and Mal's apartment
Stephen and Mal clear out almost all of the junk from the apartment and make some teriyaki chicken using the crock pot. Stephen explains that he is talking to someone who works at a TV station tomorrow - not for an interview, just to see what kind of connections he has and for any potential jobs around Columbia.
Ad blocker interference detected!
Wikia is a free-to-use site that makes money from advertising. We have a modified experience for viewers using ad blockers

Wikia is not accessible if you've made further modifications. Remove the custom ad blocker rule(s) and the page will load as expected.