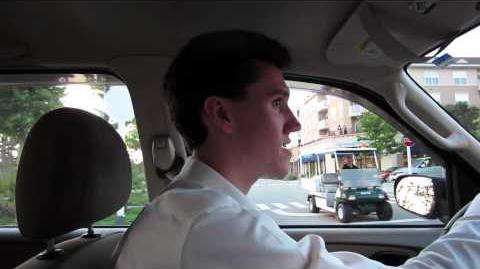 Previous Vlog (Day 913) | Next Vlog (Day 915)
Locations
Edit
Stephen's car
Chapel
Jarrett's family's beach house
Barnes & Noble
P.F. Chang's
Stephen's parents' house
Stephen, Mallory, and Jarret take pictures and videos of a wedding in Myrtle Beach and then go to Jarrett's family's beach house. After that, Stephen, Mallory, Jarrett, and Annie go to P.F. Chang's even though there is a nearby restaurant called Nacho Hippo. When Stephen gets home he says he needs to lie down because of his uncomfortable shoes, and that he is planning to go to the Surfside Flea Market tomorrow, and possibly watch M.I.B. III.
Ad blocker interference detected!
Wikia is a free-to-use site that makes money from advertising. We have a modified experience for viewers using ad blockers

Wikia is not accessible if you've made further modifications. Remove the custom ad blocker rule(s) and the page will load as expected.