Previous Vlog (Day 2617) | Next Vlog (Day 2619)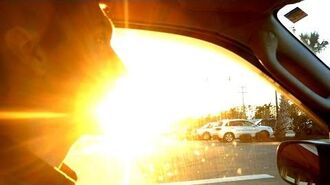 Locations
Edit
Road
Chick-fil-A
Stephen and Mal's house
Stephen and Mallory have left their house for the first time in a while. They are driving back home after eating lunch at Chick-fil-A and grocery shopping (for their cats). Stephen also talks about how they are slowly fixing their sleep schedule, which he describes as "a good problem to have". Stephen then talks about receiving a package which contains "the final piece of the puzzle" to using the laptop as his main computer.
Back at the house, he reveals that it was an 5TB external hard drive for backing up footage. Stephen then discusses his setup for the laptop. He then says that he is going to convert the Hackintosh into a Windows computer for Mal.
Ad blocker interference detected!
Wikia is a free-to-use site that makes money from advertising. We have a modified experience for viewers using ad blockers

Wikia is not accessible if you've made further modifications. Remove the custom ad blocker rule(s) and the page will load as expected.