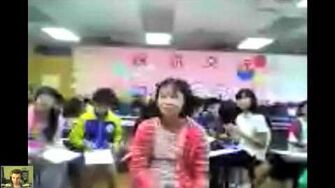 Previous Vlog (Day 700) | Next Vlog (Day 702)
Locations
Edit
Stephen and Mal's apartment
Stephen spends his day talking to some 6th-graders in Taiwan over Skype. Simon, a teacher at that elementary school, is also a follower of the Vlog, and he asked Stephen about a month ago to participate in this exercise for an English class.
This is the first time Stephen talks to Taiwanese middle-schoolers. He later talks to them on Day 890.
Ad blocker interference detected!
Wikia is a free-to-use site that makes money from advertising. We have a modified experience for viewers using ad blockers

Wikia is not accessible if you've made further modifications. Remove the custom ad blocker rule(s) and the page will load as expected.