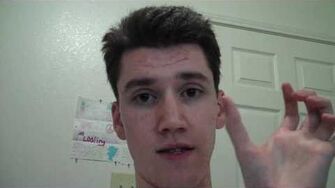 Previous Vlog (Day 341) | Next Vlog (Day 343)
Locations
Edit
Stephen has been trying to sync up some audio files with the video clips from Phoenix Beyond. The process isn't particularly difficult, but it's incredibly tedious and repetitive (for those curious, this is what the "clapper" is used for).
Meanwhile, Alex and Dan rub their feet on the carpet to gather some static electricity for unknown reasons.
Ad blocker interference detected!
Wikia is a free-to-use site that makes money from advertising. We have a modified experience for viewers using ad blockers

Wikia is not accessible if you've made further modifications. Remove the custom ad blocker rule(s) and the page will load as expected.