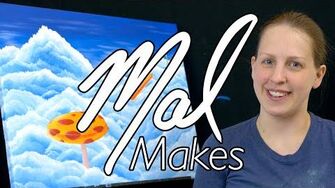 Previous Painting (Earthbound - "Ness's Dream") | Next Painting (Donkey Kong Country Returns - "Sunset Shore")
"World 4-3" is the sixth video game painting by Mal on MalMakes. This painting was inspired by Super Mario Bros..
Posters and prints of this painting can be purchased here.
The music in this episode was provided by Super Soul Bros
Ad blocker interference detected!
Wikia is a free-to-use site that makes money from advertising. We have a modified experience for viewers using ad blockers

Wikia is not accessible if you've made further modifications. Remove the custom ad blocker rule(s) and the page will load as expected.