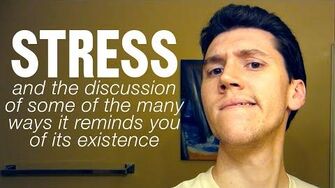 Previous Vlog (Day 2177) | Next Vlog (Day 2179)
Locations
Edit
Stephen and Mal's apartment
Over the years, Stephen has learned to recognize some telltale signs of stress. He will sometimes gets chest pain when he goes through a lot of stress, but more often than that he will break out in acne. This week, he's been getting both chest pain and acne thanks in major part to Chulip, which is the most frustrating project he and Mal have taken on.
Ad blocker interference detected!
Wikia is a free-to-use site that makes money from advertising. We have a modified experience for viewers using ad blockers

Wikia is not accessible if you've made further modifications. Remove the custom ad blocker rule(s) and the page will load as expected.