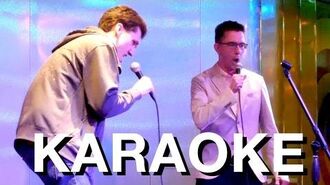 Previous Vlog (Day 2652) | Next Vlog (Day 2654)
Locations
Edit
This is an extended version of a clip from Day 2653 where Stephen (or Spencer) and Alex sing and dance to "Mountain Music" by the band Alabama at karaoke on the cruise ship.
Ad blocker interference detected!
Wikia is a free-to-use site that makes money from advertising. We have a modified experience for viewers using ad blockers

Wikia is not accessible if you've made further modifications. Remove the custom ad blocker rule(s) and the page will load as expected.