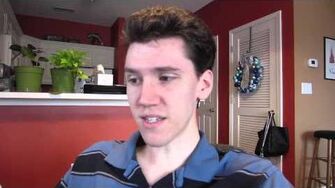 1-year Anniversary | 3-year Anniversary
StephenPlays turns two years old today! Stephen marks the occasion by giving a few neat statistics about the channel.
Year 1

(2011-2012)

Year 2

(2012-2013)

New subscribers
8,085
11,786
Views
1,184,000
4,841,000
Likes
12,000
97,000
Favorites
1,800
10,000
Comments
13,000
58,000
Videos
387
552
Most viewed videos
Series completed:
Series in progress:
Ongoing Series launched:
Total subscribers: 20,600
Total views: 6,078,000
Ad blocker interference detected!
Wikia is a free-to-use site that makes money from advertising. We have a modified experience for viewers using ad blockers

Wikia is not accessible if you've made further modifications. Remove the custom ad blocker rule(s) and the page will load as expected.