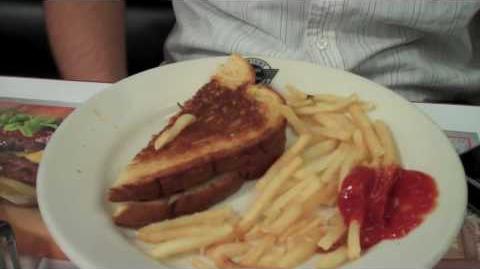 Previous Vlog (Day 108) | Next Vlog (Day 110)
Locations
Edit
Stephen's family home
Steak and Shake
Stephen gets caught up on some sleep, improvises a sandwich, works on his red Magic deck in preparation for playing with Jarrett later that day, and gets a card from his grandmother in the mail.
Stephen and Jarrett go to Steak and Shake for dinner, where they coincidentally run into Jarrett's family.
Back at the house, Stephen and Jarrett play Magic, and Rocko stares out a window into the night. After Jarrett leaves, Stephen shows off some cards that he traded with him for, and wraps it up.
Ad blocker interference detected!
Wikia is a free-to-use site that makes money from advertising. We have a modified experience for viewers using ad blockers

Wikia is not accessible if you've made further modifications. Remove the custom ad blocker rule(s) and the page will load as expected.