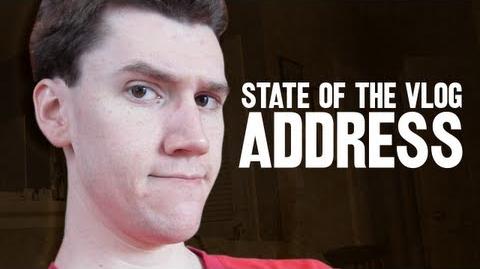 Previous Vlog (Day 1278) | Next Vlog (Day 1280)
Locations
Edit
Stephen and Mal's apartment
Stephen opens up with how he got a haircut. He explains that there will be no more fancy haircut transition, but rather a...
Haircut Haiku!Edit
Hair Falls From Above
As It Hits The Floor, I Think
What If fish can dance?
This will continue to be a thing for the foreseeable future.
This day also marks the beginning of half-year 8, so there is a half-year video out today. Stephen then begins to talk about the things he wants to change. He starts by asking the viewers what they like about the Vlog and what they dislike. The major part of this conversation was his talking about adding an endslate, which makes its first appearance at the end of the Vlog.
This is the first appearance of the endslate.
Ad blocker interference detected!
Wikia is a free-to-use site that makes money from advertising. We have a modified experience for viewers using ad blockers

Wikia is not accessible if you've made further modifications. Remove the custom ad blocker rule(s) and the page will load as expected.