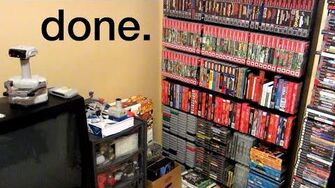 Previous Vlog (Day 1917) | Next Vlog (Day 1919)
Locations
Edit
Stephen's car
Stephen and Mal's apartment
Stephen has a dentist appointment today, which marks the end of the flossing challenge. Good news - it worked! Stephen stayed relatively committed to flossing for the past six months, and he has no problems with his teeth. He asks the viewers to share their stories relating to the flossing challenge.
In other news, Stephen and Mal get a lot of cleaning done today. And Stephen scrapes ice off his windshield for the first time ever.
Ad blocker interference detected!
Wikia is a free-to-use site that makes money from advertising. We have a modified experience for viewers using ad blockers

Wikia is not accessible if you've made further modifications. Remove the custom ad blocker rule(s) and the page will load as expected.